Bergmenn Mountain Guides
620 Dalvík
Tel: (+354) 698 9870
Email: info@articheliskiing.com
Web: www.articheliskiing.com
Arctic Heli Skiing is operated by Bergmenn Mountain Guides on the Troll Peninsula in Northern Iceland. After operating ski touring and ski mountaineering trips on the Troll Peninsula for the past 14 years they have now extended their program to Heli Skiing. The potential for world class down hill skiing is mind blowing with thousands of slopes and peaks waiting for their first descent with vertical descents of up to 1500m or almost 5000ft. The vast terrain covers more than 4000 square kilometers, or 1500 square miles of breathtaking Arctic mountains with terrain that suits every skiers ability be it extreme colours or wide open glaciers. The position just below the Arctic Circle with the mountains rising straight out of the sea allows for a skiing experience of a lifetime, skiing all the way down to the ocean basking in the rays of the Midnight Sun. This can give the concept of night skiing a whole new meaning.
---
Viking Heli Skiing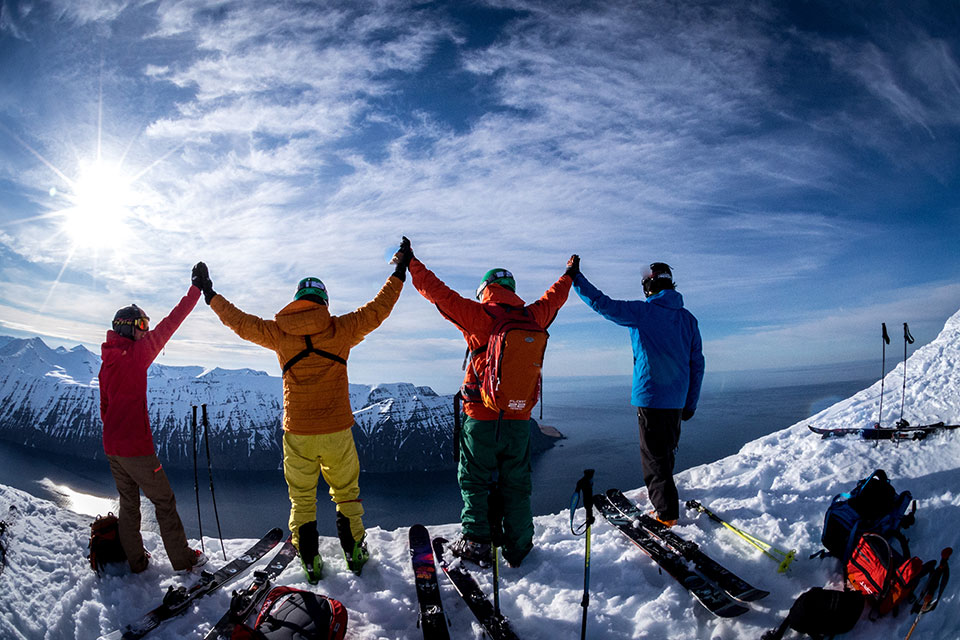 Þverá
625 Ólafsfjörður
Tel: (+354) 846 1674
Email: info@vikingheliskiing.com
Web: www.vikingheliskiing.com
Viking Heliskiing has a powerful team of skillful and experienced heliskiing guides, specializing in challenging conditions. At Viking there is more than just a team of professional guides, it´s a big group of friends that make relation to guests. The focus is on small groups and high quality in the company´s operation with the guest's safety and enjoyment as top priorities and dedication to provide unforgettible ski holiday to all guests. To be able to do that, the company has put together a special team of professional, experienced and qualified heliskiing guides.