Eyjafjördur Fjord is one of the best places in Iceland for cross-country and downhill skiing. Both in the several ski centers found in the area as well as off pist in the high mountains surrounding the fjord.
The Akureyri's ski-slopes, which are on Mt. Hlídarfjall, 5 km above the town, invite skiiers to the area from the beginning of December till end of April. The elevation in the skislopes ranges from 500 m to 1000 m above sea level, and there is therefore plenty of snow during the winter.
Top 12 Most Exotic Ski Resorts In The World
---
Mt. Hlíðarfjall - Ski Area (Akureyri)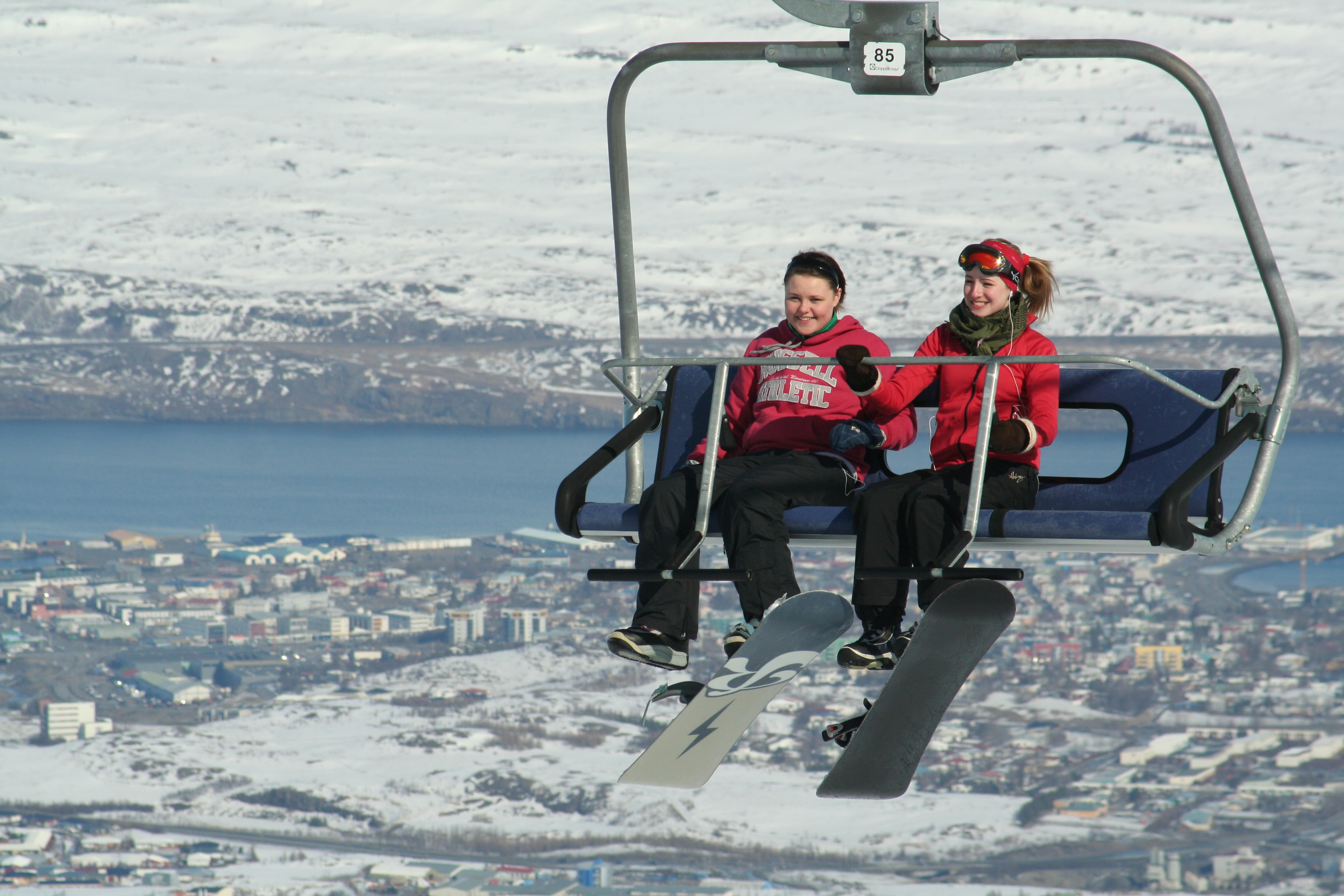 Tel: (+354) 462 2280
Email: hlidarfjall@hlidarfjall.is
Web: www.hlidarfjall.is/en

A brochure presenting Hlíðarfjall ski area.
A brochure presenting the Hlíðarfjall ski area as well as other ski areas in the neighbourhood (NB! 2007 edition).
Opening hours
For opening hours in Hlíðarfjall visit opening hours.
It is possible to arrange other opening hours for groups. Call (+354) 462 2280
Note that the openings are subject to change and might also change due to weather conditions. Call (+354) 878 1515 or (+354) 462 2280 for latest updates.
Skiers are always on their own responsibilities and should ski in open tracks and according to situation at all time.
Prices 
For lift prices in Hlíðarfjall visit lift prices.
Electronic Card The Electronic Cards used in the main lifts have to be inserted in to a special sensor machine at the bottom stations. It is possible to have these Cards inserted into a hand free equipment = Key card. The Key card is easy to use as it dose not need to be inserted into the sensor machines.  The Key card is a multiuse card i.e. can be used for many seasons, just needs to be updated after purchase of a new seasons Card each year. 
Ski- and Snowboard rental
For prices for ski- and Snowboard rental.
Ski - and Snowboard School
Hlíðarfjall ski resort offers ski and snowboard lessons for both children and adults, at all times. Lessons must be booked in advance. For further information visit http://www.hlidarfjall.is/en/ski-school/
To get information about openinghours, weather and more, check the  Hlíðarfjall website
---
---