Akureyri and surrounding areas provide great oppertunities for varied and exciting excursions and sigtseeing tours in jeeps or buses that vary  from a few hours up to  whole day tours. 
Several operators are based in Akureyri and offer excursions, for more information see presentation below: 
Akurinn Bus
Extreme Icelandic Adventure 
FAB Travel
IceAk
Iceland Photo Travel
Ice1 Trips
Imagine Iceland Travel
Inspiration Iceland
Saga Travel
SBA - Norðurleið
Star Travel
The Traveling Viking
Taxi 17
Taxi BSO

---
Iceland Photo Travel
Brekkusida 4
603 Akureyri
Phone: 896-6001
Email: info@icelandphototravel.is
Web: www.icelandphototravel.is
A tour guide and travel company located in the town Akureyri in North Iceland that spcializes in tours from Akureyri to the east and west Iceland. Popular destinations are e.g. the great waterfalls in the east; Godafoss, Dettifoss, the Lake Myvatn, the active volcanic areas and small friendly villages.
---
IceAk - Super Jeep Tours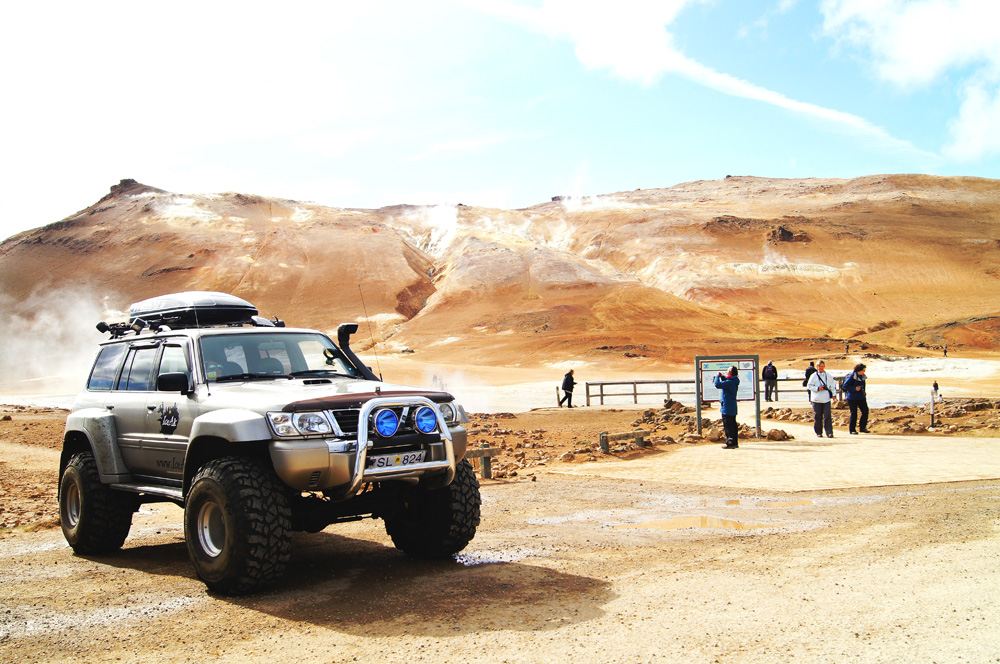 Mýrarvegi 113                                            
Is-600 Akureyri
Tel: (+354) 618 3101 / 779 7809
Email: iceak.iceland@gmail.is
Web: www.iceak.is
IceAk is a 3rd. generation family operated traveling company which specializes in Super Jeep tours from Akureyri all year around. Variety of day tours to some of the most popular attractions in northernIceland along with some more exclusive off-road tours to places few others will go.
IceAk uses 6-14 passenger specially modified jeeps in all tours so that rough off road trails and snow become no real obstacle. The aim of the company is to make an effort to make your journey  an unforgettable time of fun and excitement.
Vacated valley Off-road tour
Mývatn  Off-road Tour
Laugarfell Off-road Tour
Flateyjardalur Off-road Tour
Askja Off-road Tour
The Diamond circle Tour
Mývatn  Tour
Dettifoss Tour
Laufás Tour
Goðafoss Tour
More tours coming soon.
ATH!! All tours can be modified to your personal wishes
If you can't find what you want among our pre organized tours then we encourage you to send us an e-mail with your wishes and we will tailor make a tour just for you.
---
Extreme Icelandic Adventures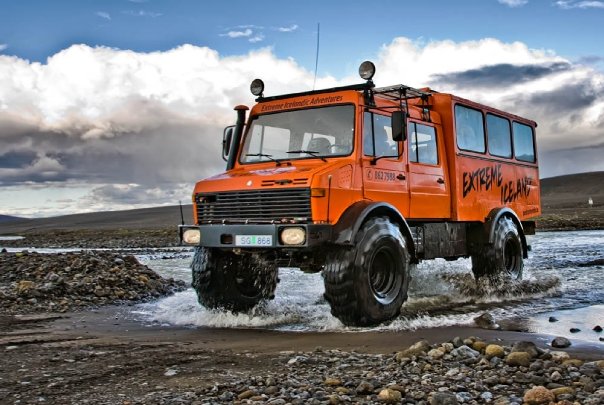 Box 42
IS - 600 Akureyri
Tel: (+ 354) 8627988
Email: extreme@extreme.is
Web: www.extreme.is
Extreme Icelandic Adventures owns one of the biggest mountain Trucks in Iceland. The truck takes up to 16 people comfortably and safely. Our driver have 20-30 years of experience in the highlands and most of the tours are custom made. Snowmobile tours also available during the winter months, departing every day.
During March - May, we offer daytrips to Goðafoss and Dettifoss, or Goðafoss and Aldeyjarfoss. Minimum 6 persons.
During July and August, we offer a 5 day trip including:  Myvatn , Askja, Kverkfjöll and more places.
 
---

FAB Travel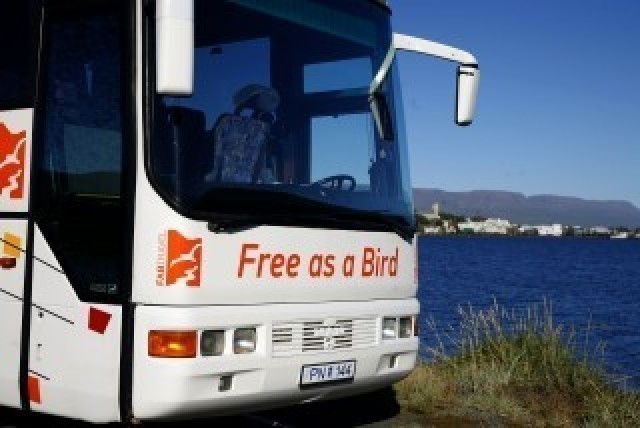 Heiðarlundi 6b
IS-600 Akureyri
Phone: (+354) 571-2282 / (+354) 820-0980
E-mail: fabtravel@fabtravel.is
Web: www.fabtravel.is
FAB Travel is a tourist service based in Akureyri and Reykjavik and the office is located in Sudurlandsbraut 32, 108 Reykjavik. The company provides buses for hiring along with service for tourists travelling on cruise liners and organizing of day tours. FAB Travel also has cars for hiring and all kinds of booking service.  FAB Travel employees strive to provide everyone personalized services. The company's website is updated regularly and there you can find all partners and information on the services offered. For those that want to do something else or private tours even jeep tours please contact the company via email.
---

Knarrarberg
601 Akureyri
Tel: (+354) 8659429
Email: info@inspiration-iceland.com
Web: www.inspiration-iceland.com
Inspiration Iceland is a company focusing on fun traveling and offers adventure tours to energetic places other natural treasures. Health and yoga under the northern lights or the midnight sun is one of the special things Inspiration Iceland offers as well as day tours, relaxing and slow travel. Package tours also available. 
---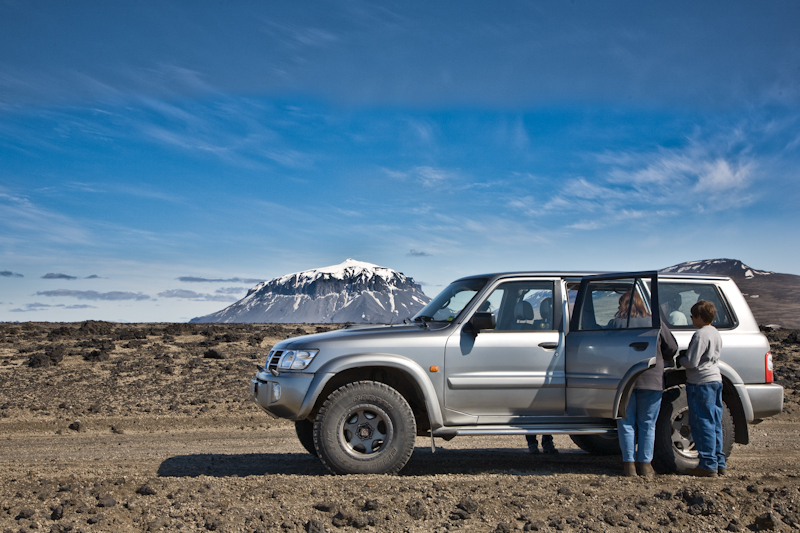 Postbox 20
IS-602 Akureyri
Tel: (+354) 558 8888
Email: sagatravel@sagatravel.is
Web: www.sagatravel.is
Saga Travel offers you to experience North Iceland privately or in small groups, led by qualified guides who know the land as the back of their hand and are storytellers at heart.  Each adventure is filled with places, sights or interactive experiences you might never find when travelling on your own.
Day tours from Akureyri
Askja - Super Jeep tour
Lake Myvatn
Cave Exploration Lofthellir 
Dettifoss Waterfall - Super Jeep tour
Farmers Passion - Visit to Akureyri Countryside
Northern Lights
Whalewatching and Dettifoss Waterfall
Local Food and Gourmet
If you have limited time we can customise these tours according to your needs
For people with different requests we offer Private Guiding and Super Jeep tours 
---
Star Travel
Hafnarstræti 77
600 Akureyri
Tel: (+354) 461 1190 and (+354) 867 7072
Email: info@startravel.is
Website: www.startravel.is
Star Travel is a small family business in Akureyri. The company works with other tourist company's in Iceland to organize the perfect day and the company also work with Sterna, who are one of Iceland's leading bus companies. With a varied and extensive fleet of buses, they are the perfect partner for individuals, groups and organizers. Founded in 2002 Sterna have grown to become an important part of Icelandic tourism. Listed below are some of the tours available with Star Travel
Lake Mývatn & The Nature Baths
Lake Mývatn and the Powerful Dettifoss
Whale & Puffin Tour in Húsavík 
---
SBA - Norðurleið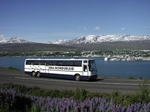 Hafnarstræti 82
IS-600 Akureyri
Tel: (+354) 5500700
Fax: (+354) 5500701
E-mail: sba@sba.is
Web: www.sba.is
SBA-Nordurleid is one of the largest bus companies in Iceland with about 65 buses in operation around Iceland. The company offers day tours and excursions from Akureyri to lake Mývatn during the winter but also operates scheduled bus service during the summer months to various destinations:
Reykjavík – Kjölur Highland Route – Akureyri 
Akureyri – Kjölur Highland Route – Reykjavík 
Akureyri – Húsavík – Ásbyrgi – Dettifoss 
Dettifoss – Ásbyrgi – Húsavík – Akureyri
Akureyri – Mývatn – Egilsstaðir – Höfn 
Höfn – Egilsstaðir – Mývatn – Akureyri  
---
The Traveling Viking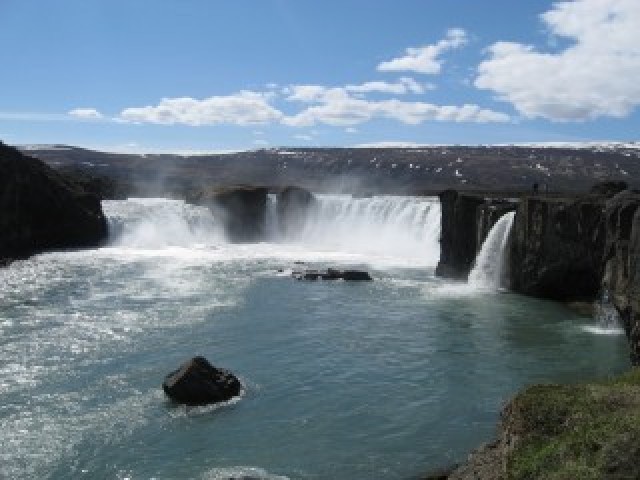 Tel: (+354) 896 3569
Email: ttv@ttv.is
Web: www.ttv.is
The Traveling Viking is a family run company that offer day tours from Akureyri all year round. With our good spirit, humor and personal service we offer one of the best tour options available in the area.

The Northern Wonders / Dettifoss, Asbyrgi & Myvatn
The Amazing Lake Myvatn
Godafoss waterfall - Turfhouse Laufas - The Auto museum Ystafell
The Magical House of Christmas
The Three Tunnel Tour / Great tour to the old herring capital Siglo
Horses & Heritage / Lets visit the locals, go riding and taste the local food & drink
All this and so much more!
---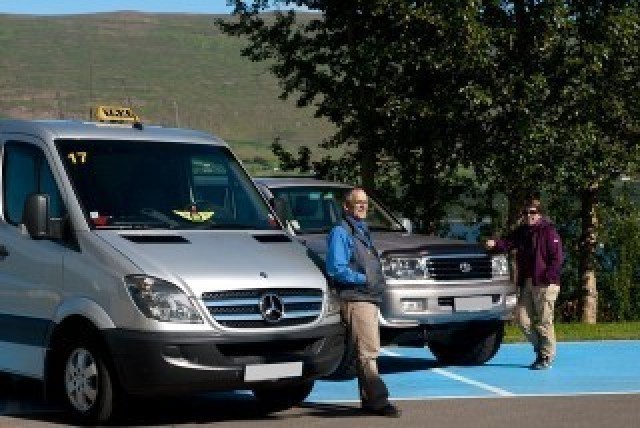 Tel: (+354) 892 4257
Email: taxi@taxi-no17.com 
Web: taxi-no17.com
Taxi No. 17 is a small family owned travel agency based in Akureyri. The aim is to offer quality personalized service to its customers; that extra bit that makes a good trip great. Family members have been involved in the tourist industry for many years both as drivers and guides. The company offers tours either with super jeeps or various sizes of taxies, what ever is the best fit for the customer.
No-17 Special
No-17 4x4 Special Excursions
No-17 4x4  Overnight Tours
---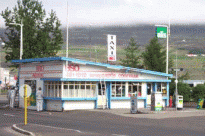 Strandgötu
600 Akureyri
Tel: 461 1010
Fax: 461 1809
E-mail address: bso.taxi@simnet.is
Web page: www.bso.is 
BSO is the only cab company at Akureyri. It is situated in the centre and provides 24 hours service. It is possible to get cabs that take up to 8 persons and also special cars for disabled people. If booked in advance it is possible to get favourable terms on long trips.  All kinds of excursions and sightseeing tours are offered.
Laufás 
Goðafoss
Goðafoss - Laufás
Mývatnssveit - Lake Mývatn
Mývatnssveit - Lake Mývatn - Húsavík
Húsavík - Whale watching
Akureyri Tour
Christmas House 
---
Ice1 Trips
600 Akureyri
Tel: +354 823-7708
E-mail address:  info@ice1trips.is
Web page: ice1trips.is
Ice1trips is a tour operator based in Akureyri, the capital of north Iceland, a small family business that wants to enjoy the north with you. We offer safari tours which you can drive yourself and experience the Icelandic northern nature. Variety of short, and long tours depending on your preference and interests, in the safe hands of an experienced local guide.
---
Akurinn Bus
IS-600 Akureyri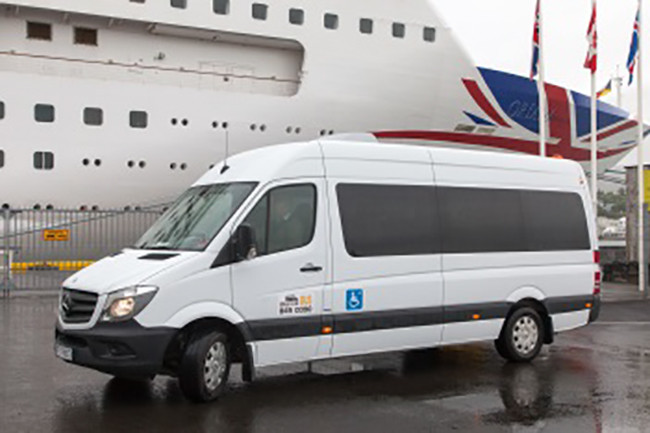 Iceland
Tel: (+354) 845 0090
E-mail address: akurinnbus@gmail.com
Web page: www.akurinnbus.com
Akurinn Bus offers different excursions from Akureyri according to their customers needs and wishes.
Their vans and buses include specialized cars for transporting wheelchairs, with capacity of up to five wheelchairs in one car. 
Their largest bus can seat up to 14 passengers. Customers can choose between a car with an driver or an driverguide.
---

IS-600 Akureyri
Iceland
Tel: (+354) 833 5800
E-mail address: info@imagineicelandtravel.com
Web page: www.imagineicelandtravel.com
We are a friendly family owned and run company based in Akureyri, North Iceland. We have extensive experience and expertise in Icelandic tourism and aim to share the wonders of Northern Iceland with all!

We provide a high quality, caring and personal service at great value for our customers. Our friendly local guides are highly experienced and qualified and they are passoniate about Iceland and travel. We offer a wide range of tours including small group tours, private tailor made tours, photography tours and luxury tours. We also cater for travel companies and trade enquires.
​
We are always happy to help. Please contact us anytime if you would like to find out more.