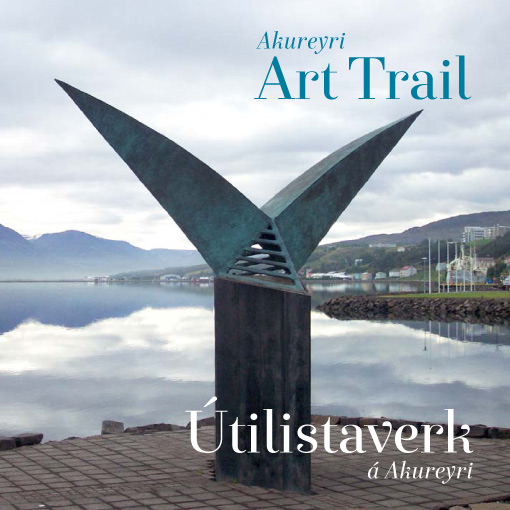 Art Trail - the brochure
Art cannot be confined to the inner sanctum of a museum or gallery. It is always right there before our eyes, flowing around us; it is in everything our senses touch – even though we may not always realise this. For instance, consider open air art; bass relief sculptures, busts, wall paintings, memorials and non-objective creations born solely for aesthetic reasons. "What is this life if, full of care, We have no time to stand and stare?" says W.H. Davies, and Akureyri is rich in open air art well worth more than just a cursory glance. Works by such revered artists as Ásmundur Sveinsson, Einar Jónsson, Elísabet Sigríður Geirmundsdóttir (Beta), Jóhann Ingimarsson (Nói), Kristinn E. Hrafnsson, Nína Sæmundsdóttir, Ragnar Kjartansson, Ríkharður Jónsson and Steinunn Þórarinsdóttir are to be found all over town.
Akureyri is divided into six sections in the booklet, marked with letters, positions or districts. The website also gives information on open air artwork on Hrísey and Grímsey islands. The website is live and information is added where and when appropriate.
Audio Guide: We have choosen 17 works of interest, marked on a trail on the map below. Just download the audio guide to your phone and then listen to the information about each work of art. Audio Guide (Zip folder, 24,7 MB).