Gásir - Medieval Trading Place
Email: gasir@gasir.is
Website: www.gasir.is
Gásir, situated 11 km north of Akureyri on the shore of Eyjafjörður, is a unique place. In no other place in Iceland is it possible to find so many remainings from a trading post from the Middle Ages. Gásir was the main trading post in northern Iceland during the Middle Ages, and the place is mentioned many times in Old Icelandic Sagas from the 13th and 14th centuries. Archaeological digging in the area during the last six years has shown that it was a trading post up to the 16th century, possibly until trading started in Akureyri.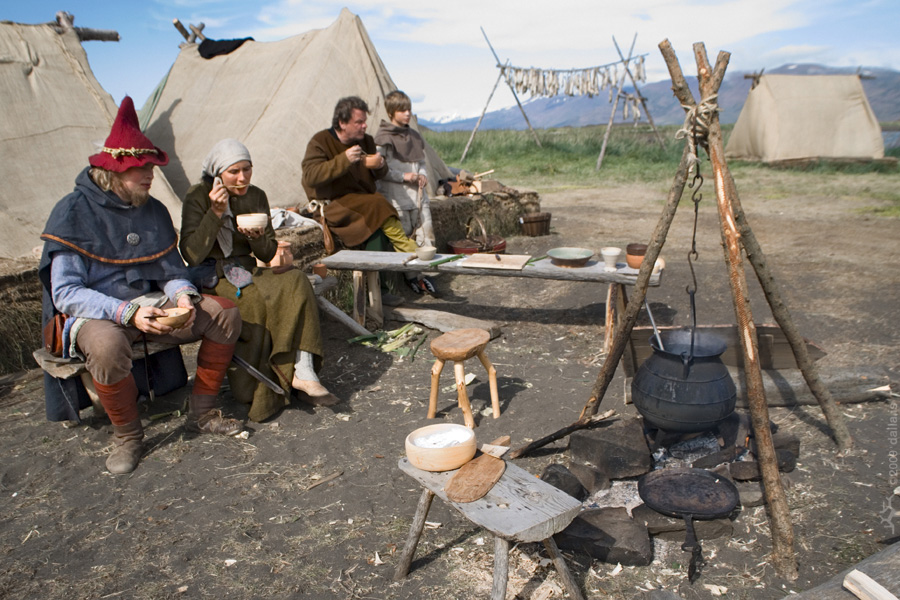 Each year in July Medieval life at Gásir is reconstructed with help from Icelandic craftsmen who wear medieval clothes and sell handicraft. Various handcrafts are on display; dyeing with plant extracts, wool-work, sewing, sewing leather and weaving.
Directions:

Drive from Akureyri (direction Reykjavik) 5 km outside the town limit, by the community house Hlíðarbæ, turn right and drive along road nr 816 for about 7 km until you arrive Gásir.