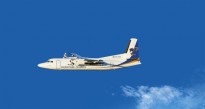 Several options are available for transportation between Reykjavík (and Keflavik international airport) and Akureyri as well as other destinations within North Iceland and Akureyri.
* Flight to/from Keflavík International Airport
* Flight to/from Reykjavík Domestic Airport
* Bus Schedule (Strætó)
   (Between Reykjavík and Akureyri, and to destinations in north Iceland from Akureyri)
* Buses to/from Reykjavík 
    (across the Higland Route Kjölur (only summer))
* Town busses (within Akureyri)
* Ferry and flight to the island Hrísey
* Ferry and flight to the island Grímsey
Flight:
Flights from Reykjavík domestic airport to/from Akureyri
Air Iceland offers scheduled flight between Reykjavík and Akureyri (and vice versa) several times during the day, daily, the whole year. The flight takes about 30 minutes. For information and bookings visit www.airiceland.is
---

Bus Schedule (Strætó)
Between Reykjavík and Akureyri & between Akureyri and surroundings.
Strætó offers scheduled bus tours -
route57
-  between Akureyri and Reykavik (and vice versa). Departure from Reykjavík at the bus terminal at Mjódd in Reykjavík (and also from Ártún and Háholt in Mosfellsbær) and from Akureyri outside the Cultural house Hof by Strandgata 12 (the busstop is marked). The route takes about 6 hrs. Time schedule can be found on the companies webpage
www.straeto.is 
or by phone (+354) 540 2700.
Tickets can be bought on board the bus, at the tourist info center in Hof and Olís gas stations in Glerárgata.
Normally busses depart according to the list below:
From Akureyri to Reykjavík: Daily during summer: 10.15 (arriving 16.44) and at 16.20 (arriving 22.49)
From Reykjavík to Akureyri: Daily during summer: 9.00 (arriving 15.29) and at 17.30 (arriving 23.59) 

Scheduled routs are also offered to the following towns in the North and North East Iceland. Busses depart from Akureyri  to Siglufjörður through Dalvík and Ólafsfjörður, to Húsavík and Egilsstaðir passing through Laugar and Mývatnssveit. For further information, check www.straeto.is 
Bus Schedule (SBA Norðurleið)

Between Reykjavík and Akureyri over the higland Road Kjölur
During summer months scheduled bus tours are offered over the mountain track Kjölur between Akureyri and Reykjavik (and vice versa). Departure is from the bus terminal in Reykjavík and the bus terminal in Akureyri. The route takes about 5.40 hrs. Timetable can be found on the companies webpage www.sba.is
Route to Akureyri
Route to Reykjavík
Bus Schedule for the whole of Iceland

Information regarding all the bus routes in Iceland can be found here: publictransport.is
---
FERRY AND FLIGHT to the islands Grímsey
AKUREYRI - GRÍMSEY & GRÍMSEY - AKUREYRI
Aeroplane: The airline Norlandair offers scheduled flight to the northernmost point in Iceland, Grímsey.  Flights are offered 3 times a week during winter and daily during summer. Norlandair also offers different sightseeing flights in cooperation with the airline Mýflug.  For timetable Norlandair. For information on sightseeing flights see here.
Ferry: It is possible to take a ferry to Grímsey.  A ferry departs from Dalvík  (45 km from Akureyri) to Grímsey, the whole year. For timetable visit the website for the ferry to Grímsey.
The sailing takes about 3 hours (each way). During winter the ferry stops for 2 hours in the island. During summer the ferry stops for about 4 hours (1.6 - 31.8).
To book the ferry online please visit the website of the Sæfari Ferry. Tickets can also be bought at the Tourist Information Center in Hof and through the travel agency Nonni Travel (www.nonnitravel.is) 
---
FERRY AND FLIGHT to the islands Hrísey
Bus: Scheduled bus tours are offered between Akureyri and Árskógssandur, for more information see  timetable above under Akureyri - Dalvík - Ólafsfjörður - Siglufjörður (and vice versa). Please note that the bus doesn´t drive down to the village so passengers need to walk approx. 1 km down to the ferry during the winter.
Ferry: A ferry links Árskógssandur and Hrísey on daily basis (whole year). Up to 9 departures are offered daily during summer and around 7 during winter. Note that the first and last departure during weekends must be pre booked. For more information visit time table for ferry to Hrísey. 
---
AKUREYRI CITY BUSSES
Note that when you have arrived in Akureyri all transportation with the city busses are free. The bus schedule covers a timeframe from 6.28 am till 22.36 pm all weekdays, schedules during weekends depend upon time of year, for further information see City buss time schedule (the schedule is valid xxx).
---
PRIVATE CARS AND PARKING
If travelling with private car please assure to get a parking-clock, available at the tourist information in HOF, at banks, some shops and gasoline stations.  Follow the instructions on the clocks, and regulations regarding free parking areas.  The free parking time is different according to each area ranging from 15 minutes up to several hours.
11.00